Here's what you can expect when you engage KST Associates to present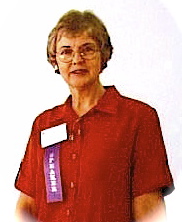 at your conference or to conduct an in-service at your agency. One or more professionals experienced in representational family sculpting will provide: theoretical overview and demonstration of a range of case applications using this culturally sensitive multi-sensory tool. Opportunity for hands-on practice with the KST will be included if desired by your planning group, and if time is allocated for this experiential activity.
Since 1995, KST Associates has published English-language manuals as guides to applying the Kvebæk Sculpture technique, particularly in assessment and treatment. The most recent Guide to using the Kvebæk Sculpture Technique (KST) is available in both paperback and CD-Rom and may be ordered from KST Associates. Other educational media, including DVDs of case applications, are currently in the development phase.
Click the sub-headings on the Menu to explore more services to assist YOU in BUILDING YOUR PRACTICE!