Julie Thorsheim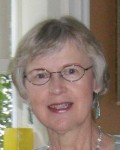 Julie L. Thorsheim is licensed by the Minnesota Board of Social Work at the independent clinical level (LICSW). She is a member of the Academy of Certified Social Workers (ACSW) of the National Association of Social Workers (NASW), and has been awarded NASW's highest clinical certification, the Diplomate in Clinical Social Work. Her contributions include more than three decades working in mental health, child welfare, school social work and teaching. She was elected to Phi Beta Kappa at St. Olaf College in Northfield, Minnesota and earned the Master of Social Work at the University of Illinois, where she was a University Fellow.
KST ASSOCIATES
On Jan.1, 1995, David Kvebaek granted Julie Thorsheim all rights to further develop the Kvebaek Sculpture Technique, certified her to instruct others, and to manufacture and sell KST equipment, with focus on the English-speaking world.
Thorsheim established KST ASSOCIATES in 1995 to promote healthy human communication and growth in systems of all sizes. This mission is supported by providing efficient and highly effective "hands-on" resources and training to professionals working with people individually and in groups. KST ASSOCIATES, a division of Healthy Human Systems, is the U.S. source for hardwood Kvebæk figurines (crafted in Minnesota and hand-finished) and other assessment tools, and for consultation and training in this technique and other interactive processes.
KST ASSOCIATES has made this equipment available to researchers and practitioners on several continents in the years since the company's inception.